Neutral. Transparent. Precise.
AGF VIDEOFORSCHUNG AUDIENCE MEASUREMENT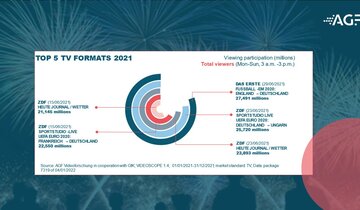 Sports, politics and show revivals were main drivers of TV usage 2021
05.01.2022. Corona, football, elections - the big topics of 2021 also determined the use of moving images. On television, sport was the big driver. Both the Olympic Games and UEFA EURO 2020 were caught up in 2021. The most successful TV programme with the overall audience was the round of 16 on 29.06.2021 on Das Erste.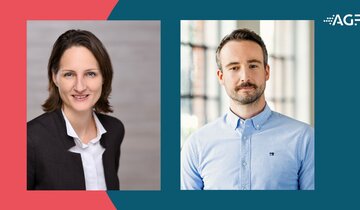 Schombara switches to AGF / Landgraf also appointed Director
24/11/2021 More expertise for AGF Video Research: Andrea Schombara, previously Director Media Research at Tele 5, joins AGF as Director Methods & Conventions on 1 December. At the same time, Martin Landgraf will become Director Data & Technology. Landgraf is currently Head of Measurement & Technologies. With the newly introduced director posts, AGF is setting the course for further growth.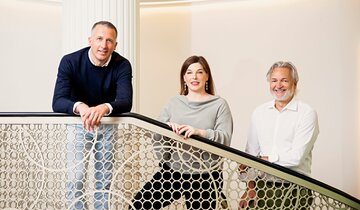 AGF tests expansion of digital measurement with static display
16/06/2021 Beyond TV and streaming: AGF Videoforschung is testing the expansion of its digital measurement to include static display. With the Video+ project AGF is to looking into the possibility of measuring non-video content, in addition to the TV and video content it has measured up until now. With the test, it is responding to a pressing and frequently formulated market demand.
---
The video universe at a glance
~25
Contract partners = about 250 video offerings
1,6
TVs on average per household
>35
million euros annual research spend
72,0
percent of viewers watch daily (age 14 and up)
220
minutes average daily viewing time (all viewers)
+46,0
percent growth in streaming usage volume (2020 to 2019)
Source: AGF Videoforschung in cooperation with GfK, DAP, Nielsen, ANKORDATA; VIDEOSCOPE 1.4, 01.01.2019-31.12.2020; Market standard: TV, 05/01/2021
---
Interested in getting AGF Data?
AGF Videoforschung has expanded its offerings. Not just video providers, platforms, advertising and media agencies and broadcasters, but also end users and press representatives can get data directly from AGF.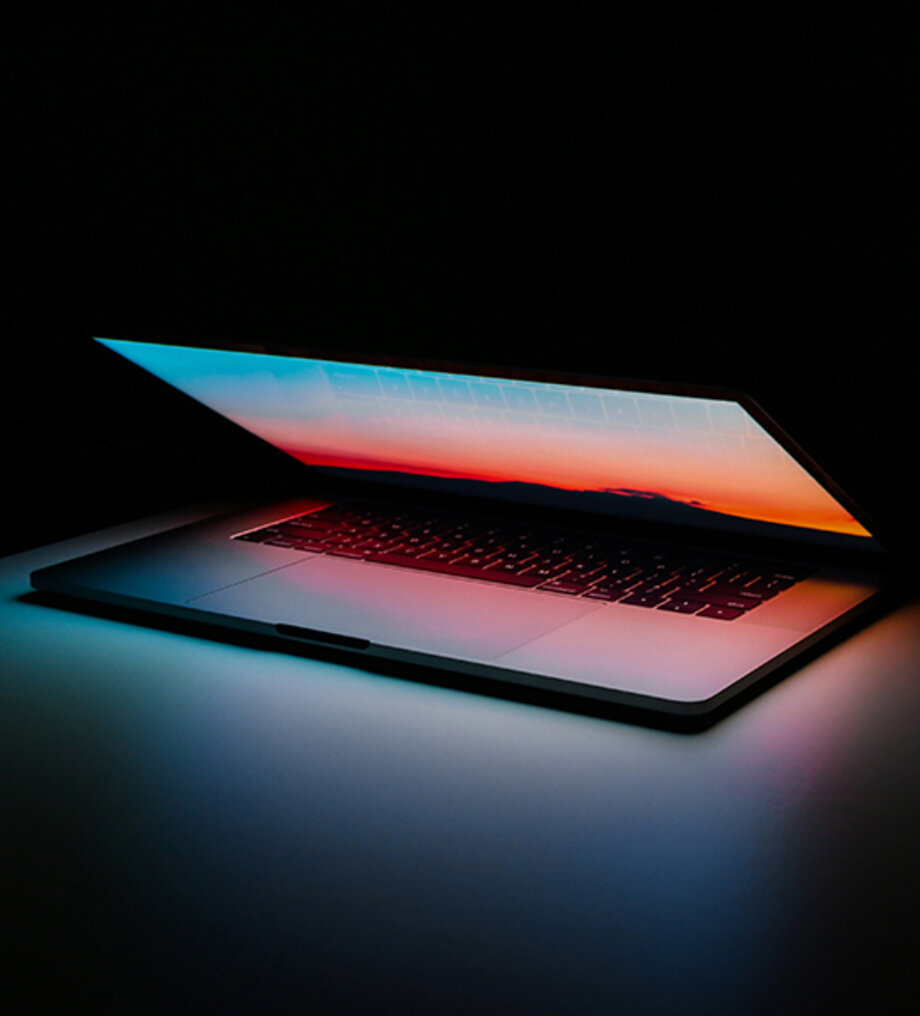 ---
Use the contact form to send us your questions or requests.
Fields marked * are mandatory.